The perfect bread
Baking the perfect bread can be challenging. Especially when it has to go fast, which many people can probably recognise in the everyday life where time is short. Therefore, we often resort to the easy solution with bread from the bakery or supermarket. But there is something very special about home-made bread on a Sunday morning and the scent that quietly spreads throughout the home. It is a luxury most of us appreciate and enjoy.
Home baking is something we associate with nearness and quality time with the family. When we have plenty of time to sit around and enjoy the breakfast table. And in reality, it is not very complicated.
Two things are crucial
The secret to a delicious, home-made bread is mostly about the ingredients and the process. Flour and seeds are the key ingredients in a good dough, and to create the best starting point for a perfect bread, it is important to use high quality ingredients with lots of good taste. It can be made quite simple with a bread mix, where you just have to add salt, water and a bit yeast.
At the same time, there must be a good balance between the ingredients. Too much flour will make the bread compact and dry, and too little will make it sticky. However, it is okay that the consistency of the dough is a bit sticky and in fact, you often have to add more water in the dough than you think.
The second and crucial tip lies in the process. Because a good dough needs time. Time to raise and develop, and time to get kneaded. By cutting down on the amount of yeast and instead allowing the dough to rise and knead longer, you will obtain a better flavour, more airy texture and crispy crust.
Organic bread mixes
Our three organic bread mixes are full of great ingredients and lots of flavour. Choose between the dark, white and gluten-free bread mix.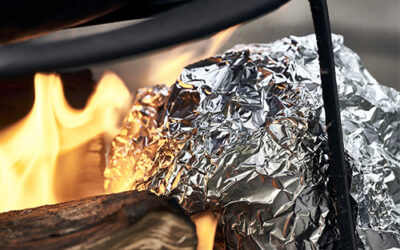 Let the delicious aroma of your cooking spread across the garden as the smoke rises from an open fire. Outdoor cooking is the perfect way to enjoy the outdoors with friends and family. Especially in...
read more