Tasty shortcuts to memorable flavours
Good food does not have to be complex. More often than not, it is really simple. We cut away the unnecessary and focus on the fundamentals: Using the very best ingredients to give you unexpected and delicious flavours that elevate your cooking to a gourmet experience.
Explore all the delicious recipes for every day big and small gatherings and tasty moments.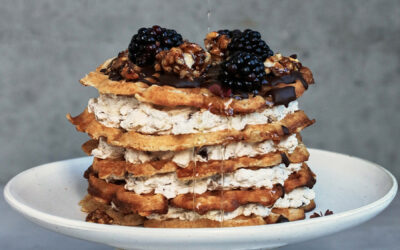 Makes: 1 cake for 6-8 people Prep time: 120 minutes Ingredients 1 bag of Nicolas Vahé Waffle & Pancake Mix 50 g melted butter 50 g Nicolas Vahé Olive Oil / Walnut 3 eggs 300 ml milk 125 g...
read more