Celebrating our love of great taste
A time to celebrate. An occasion for get-togethers. We pop champagne and create delicious dishes every chance we get. As we celebrate our 10 years anniversary, we launch new and improved grinders for our salt and pepper mills and a box with our absolute favourite blends.
It has been 10 years of memorable flavours and taste combinations that surprises. This year, we celebrate a decade of Nicolas Vahé and our love of great taste. We believe that cooking should be as easy as easting without ever compromising the dining experience. We take every chance we get to celebrate, and our anniversary is no exception.
A perfectly balanced taste
Every dish requires just the right amount of seasoning and taste, and our new and improved ceramic grinders will bring even greater flavours to your dishes. Developed simply because no dish is complete without the right spices to create exquisite taste. Season your steak, fish or give your salads a tasty finish with our salt and pepper blends with wonderful spices.
We mark our anniversary with the Favourite Collection. A box filled with our much-loved salt and pepper mills. We love every single one of our spice combinations, but there is something about the classics, right? French Sea Salt, the secret blend salt, the perfect mixed pepper blend and salt with parmesan cheese and basil – just because we all love a great Italian dish. Who does not dream about dining at a little trattoria in the streets of a Tuscan village?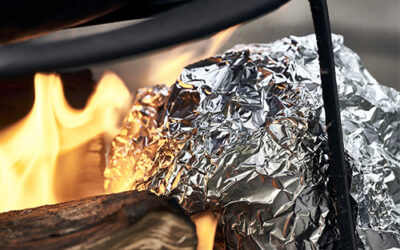 Let the delicious aroma of your cooking spread across the garden as the smoke rises from an open fire. Outdoor cooking is the perfect way to enjoy the outdoors with friends and family. Especially in...
read more