Did you know that Nicolas Vahé started with jams?
Nicolas Vahé was established in 2011 which makes 2021 our 10-year anniversary. Back then our range of products was a little different or, well, smaller. In 2011 you could find the following text on our website:
At Nicolas Vahé we have a wide range of jams – something for every taste.
This is of course still true, but back then jams really made out the entire range of products. Today we still have a wide selection of jams, but during the ten years since our humble beginnings, Nicolas Vahé has evolved into so much more. Today we make everything you need to perfect your cooking – from spices and beverages to kitchen tools and, of course, jam. Meanwhile our talented chefs create delicious, inspiring recipes so you can put your products to good use.
Nobody knows what the future holds, but one thing is for certain; Nicolas Vahé will keep making high quality products for you to enjoy, long into the future.
Nicolas Vahé jam from 2011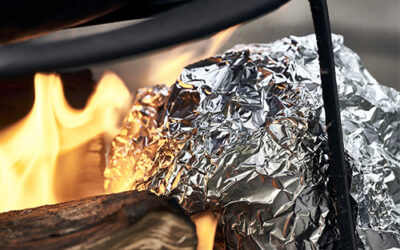 Let the delicious aroma of your cooking spread across the garden as the smoke rises from an open fire. Outdoor cooking is the perfect way to enjoy the outdoors with friends and family. Especially in...
read more