Experiment with fruit syrup
Fruit syrup in a cocktail 
You can use the fruit syrups for different kinds of cocktails to give your taste buds a sweet and refreshing experience. The syrups can be used in drinks both with and without alcohol. 
For example, the mango syrup is delicious in a Gin Hass cocktail which is a drink that is perfect for many occasions.
Perfect for the breakfast table
Use the fruit syrups if you want to add a little extra on the breakfast table this weekend. Invite some guests over to your place to join you for a delicious and tasteful brunch. Surprise your guests with a tower of pancakes and pour fruit syrup over it to give the pancakes a little extra sweetness. 
In addition, you can serve a delicious smoothie at the brunch where you use the fruit syrup to add more flavour.
The fruit syrup is also very useful and delicious in different desserts to add more sweetness and flavour. For example, the different kinds of syrup can be used in a light fruit salad to give some extra sweetness to the sour fruits and berries. 
You can also make a panna cotta with blueberries on top where you use the fruit syrup with blueberry flavour. Serve the dessert for your guests and impress them by arranging the dessert in small cute glasses.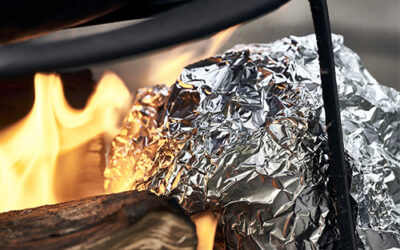 Let the delicious aroma of your cooking spread across the garden as the smoke rises from an open fire. Outdoor cooking is the perfect way to enjoy the outdoors with friends and family. Especially in...
read more