From plastic to PLA straws
Enjoy your smoothies, iced teas and long drinks the sustainable way. Nicolas Vahé has designed a set of straws made of a plant-based material to cut back on the use of regular plastic.
The set of 50 white straws are called Save and are made of PLA. It is a plant-based material that is a more sustainable choice than straws made of regular plastic. Perfect for sipping delicious beverages such as smoothies and long drinks.
Along with using a reusable water bottle and bringing a shopper with you for grocery shopping, replacing plastic straws with these ones from Nicolas Vahé are just some of the small, but significant things you can do to reduce the use of plastic in everyday life.
Enjoy your favourite beverage at home or on the go. As a bit of inspiration, check out these delicious smoothies from Nicolas Vahé that are rich in both flavour and colour.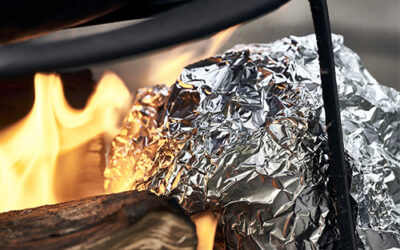 Let the delicious aroma of your cooking spread across the garden as the smoke rises from an open fire. Outdoor cooking is the perfect way to enjoy the outdoors with friends and family. Especially in...
read more