Gourmet meals the Gourm'easy way
Good food does not have to be complicated. That is why we have introduced three new Gourm'easy bags to the concept. Three new, tasty shortcuts to delicious food and unforgettable taste experiences.
Why spend hours cooking in the kitchen when you can serve a gourmet dinner in no time? That is the rationale behind Gourm'easy; the concept from Nicolas Vahé that turns everyone into a chef at home.
Even on stressed days packed with appointments, there is time to treat yourself to a delicious meal if you simply choose a Gourm'easy bag. 
Three new shortcuts to tasty food
This time sink your teeth into a juicy and scrumptious gourmet burger, entertain guests with an impeccable afternoon tea that includes cookies and hot chocolate, and enjoy a delicate lobster soup as a starter or main course.
Get a gourmet experience the easy way with a Gourm'easy bag. You might call it a gourmet quick fix. The easy solution when you want to impress friends and family with a meal or a treat that is out of the ordinary. All you have to do is buy a few additional items as stated in the recipe which is easy to follow.
A Gourm'easy bag is the ideal gift for the hostess, birthdays or just because.
You get the full package with a Gourm'easy bag: An easy-to-follow recipe, the Nicolas Vahé products used in the recipe, tips on how to use the Nicolas Vahé leftovers, and a stylish bag to carry it all.
This is what we call Gourm'easy. Gourmet made easy. Every day. For everyone.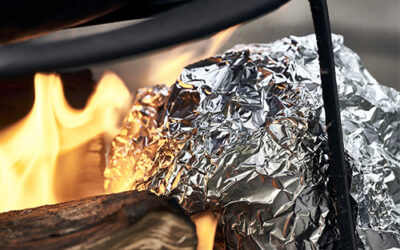 Let the delicious aroma of your cooking spread across the garden as the smoke rises from an open fire. Outdoor cooking is the perfect way to enjoy the outdoors with friends and family. Especially in...
read more