Whatever you are cooking and whatever your preferred taste is, Nicolas Vahé has got the salt for you. With various delicious ingredients, you are certain to find one that fits your cooking needs.
Three different salts, made for different dishes, but all with the same purpose – to be the perfect companion to your cooking. The mills all come with a ceramic grinder which gives you finely ground spices. This releases the oils for more aroma and flavour in your dishes.
With a light and delicate garlic flavour, wild garlic is the perfect seasoning. Use this salt blend as a finishing garnish on steaks, roast potatoes and dips. Instead of overwhelming your tastebuds, it adds a delicate and balanced garlic note that elevates any dish. Try it with this delicious salmon recipe: Salmon with cream cheese and wild garlic.
Give your dishes a spicy undercurrent with this salt and chili blend. Use it as the finishing touch to roast potatoes and vegetables, meats and dressings when you want to serve a delicious meal with a lingering heat. When it comes to giving your guests a memorable dining experience, this salt delivers. The chili salt is perfect for many dishes, for example these tasty chili fries: Chilli fries with chili mayo.
Give your dishes a finish worth noticing. This sea salt is mixed with activated charcoal to add a striking touch to your cooking. Because we eat with our eyes first, the deep black colour of this salt heightens the appeal of any meal. Top off your salads, meats and sauces with this salt and turn your cooking into a visual feast. The salt is also perfect for your soft-boiled egg, perhaps served in a delicious pita bread with steak, which you can read the recipe for here: Pita bread with steak, chili mayo and tomato relish.
A combination of different salts and peppers is the perfect addition to any kitchen. Therefore, our gift boxes are the obvious choice of gift for anyone who appreciates cooking or just wants to bring out the best flavours.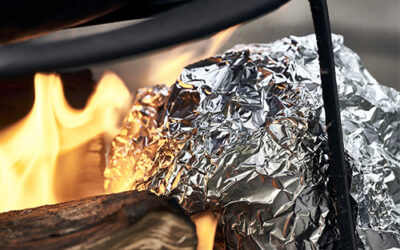 Let the delicious aroma of your cooking spread across the garden as the smoke rises from an open fire. Outdoor cooking is the perfect way to enjoy the outdoors with friends and family. Especially in...
read more