Tasty shortcuts to memorable flavours
Good food doesn't have to be complex. More often than not, it's really simple. This season Nicolas Vahé gives you classic ingredients in new and surprising combinations. We cut away the unnecessary and focus on the fundamentals: Using the very best ingredients to give you unexpected and delicious flavours that elevate your cooking to a gourmet experience.
You will see it in the quinoa, bulgur and pearled emmer that add a wonderful texture to your dishes. In the relishes and pickles that strike a perfect balance between sweet and spicy. And come Christmas, in the dark beers that accompany your hearty dishes.
Eating is social and every product is made to be prepared and served at the table. You will find everything you need to create memorable flavours. Every day.
Delicious quality ingredients
Why spend hours cooking in the kitchen, when you can make tasty gourmet treats in no time?
Our products are made from the finest ingredients and top quality is a given. We always strive to create surprising taste experiences and combine ingredients in ways you do not find anywhere else.
We want to inspire and surprise you and show you that good food does not have to be complicated.
Cooking everyday gourmet food should not be rocket science. With the right kitchen essentials, it is easy to create memorable flavours at home.
Stainless steel utensils with a sleek and minimalist design add an industrial-style touch to your kitchen, while cotton and linen blends give you the very best in kitchen textiles.
It's everyday, stylish essentials that belong in the kitchen of every home chef.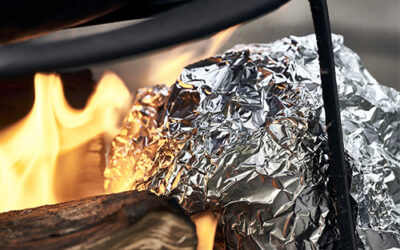 Let the delicious aroma of your cooking spread across the garden as the smoke rises from an open fire. Outdoor cooking is the perfect way to enjoy the outdoors with friends and family. Especially in...
read more