When temperature rise, make sure to serve light dishes that match the weather. Creative, colourful summer salads are the perfect choice for an outdoor meal after a long day of enjoying the sun. Never too heavy, but always with refined tastes that will make sure that you do not even miss the grilled steak and fries.
Pearled emmer with new potatoes and asparagus
Fresh asparagus, new potatoes, and a crunchy salad topping. A filling salad perfectly served on its own or as an equal partner to fish or chicken on a summer night.
Grab the recipe here.
Bulgur salad with tomato and plum
Bulgur, tomatoes and plums topped with smoked almonds. This is summer in a bowl; enjoy the sweetness from the plums and experience the surprising taste of a smoked element on top.
Grab the taste of summer right here.
Quinoa salad with summer carrots and Chioggia beets
Quinoa, root vegetables, feta cheese and caramelised hazelnuts. Let the beets take the lead in this explosion of taste. The salty cheese and sweet nuts match the vegetables to perfection.
Get the recipe here.
Small bites of taste will make or break a dish. Luckily, at Nicolas Vahé we have just about every pesto, tapenade and chutney combination to match the summer salad servings.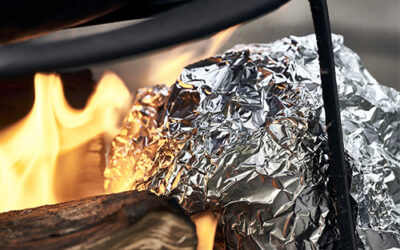 Let the delicious aroma of your cooking spread across the garden as the smoke rises from an open fire. Outdoor cooking is the perfect way to enjoy the outdoors with friends and family. Especially in...
read more