As we scroll through our calendar, we realise that the grill-season is just around the corner. Late Spring and Summertime are not completed without a little social food on the terrace, a glass of wine in hand and the unmistakable smell of food being prepared on grill.
At Nicolas Vahé, this is one of our favourite ways to dine. So naturally, we have everything that you need for the grill-season. BBQ tools, dry rubs, barbecue sauce, spices, and small bites… Everything that is required for a tasty outdoor dinner (at home). Make sure to put up coloured string lights.
Everything can be prepared on the grill, even fastfood winners such as pizzas and burgers. But some things simply never go out of style: grill classics such as a beef steak, bbq spareribs, fried potatoes, and vegetables. And our pestos and tapenades will add a little something extra to spice it up a bit.
Any dish as delicious as the one you do not really need? Warm bread on the grill gets that special grilled taste and combined with a little oil and sea salt this is probably a favourite everywhere. Before dinner, after dessert and as a small bite before night time.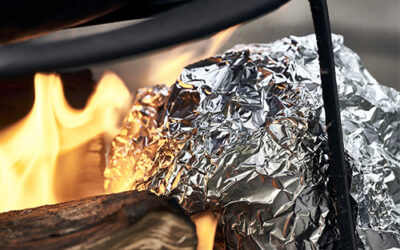 Let the delicious aroma of your cooking spread across the garden as the smoke rises from an open fire. Outdoor cooking is the perfect way to enjoy the outdoors with friends and family. Especially in...
read more