Everything you need for your garden party
We love parties at Nicolas Vahé – especially when you can have them outdoors. As Summer approaches and the nights are getting longer, brighter and warmer, it is evident to throw a garden party with the people you care about. We give you here a guide on everyting you need for your garden party.
1. Informal and uncomplicated table setting
Set a nice table with a mix of your favourite tableware. Combine different colours and materials or match old tableware with new tableware. This will create an authentic and personal atmosphere at the table. 
It doesn't have to be so perfect and strict. Here at Nicolas Vahé we love the imperfect. 
Create a cosy atmosphere and make sure that the party can continue after the sun goes down with the help from cosy lighting. 
Hang light chains in the trees, put candles on the table and place lanterns around the terrace or in the garden.
3. Summer drinks to welcome your guests
Welcome your guest with a delicious summer drink that you mix in a big bowl in a simple way.
Find inspiration for your welcome drink.
Fire up the grill and keep the food simple. An option is to ask your guests to bring the meat they want to barbeque. By doing this, you only need to think about making some sides for the meat. 
For example, you can try out one of our lovely salads with a lot of the seasons fresh commodities.
4. Board and circle games
Place a few circle games or bring out some classic board games to have fun and keep you entertained during the night.
There is nothing that can create a light and cheerful atmosphere at the party as a fun board or circle game.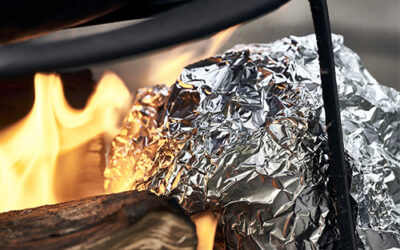 Let the delicious aroma of your cooking spread across the garden as the smoke rises from an open fire. Outdoor cooking is the perfect way to enjoy the outdoors with friends and family. Especially in...
read more