"From earth to table" is a principle we at Nicolas Vahé want to honour. To take delicious, fresh raw materials directly from the nature and turn them into delicious meals – preferably made outdoor over the fire in the cosy company of good friends. 
To create a delicious meal "from earth to table" is very simple. The only thing you need is fresh raw materials and the right flavour enhancers from Nicolas Vahé as salts, peppers, spices and marinades. The only limit is your imagination.
Have you seen our archives of recipes? Here, you find inspiration to simple, delicious meals with fresh raw materials you can prepare directly on the garden table and subsequently, over fire or grill.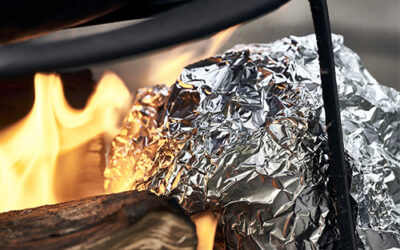 Let the delicious aroma of your cooking spread across the garden as the smoke rises from an open fire. Outdoor cooking is the perfect way to enjoy the outdoors with friends and family. Especially in...
read more