Guide for dips and spreads
Pesto derives from the Italian word for pounded, simply because you make it by pounding the ingredients together. It's the secret ingredient that turns a simple meal into an explosion of flavour.
Sounds like a folk song. But it's really a sweet and sour compote made of fruit or vegetables mixed with vinegar, spices and sugar. Adds flavour and colour to meals and snacks.
Sounds fancy? Maybe because it's French. The word means "to preserve". It's like jam, but holds less sugar and more fruit. Ideal for cheeses. 
BRUSCHETTA
[broo-skeh-tah]
It's broo-skeh-tah, not broo-shedda. It's an Italian appetizer originally made with ripened tomatoes, basil and garlic spooned over olive oil brushed bread slices.
Salsa is a Mexican dip that adds soul to veggies and sandwiches. It may not make you dance, but it'll get you all warmed up.
Survival kit for busy, food-loving people. Tapenade is an olive-based spread that brings instant gourmet flavour. This Provençal favourite is typically served on crackers or slices of bread. Think of it as Italian summer on toast. Serve with a pink rosé or an ice-cold beer.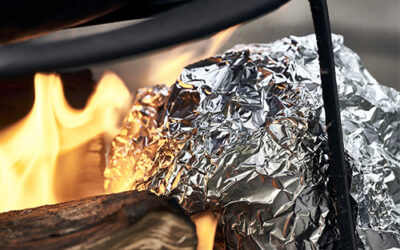 Let the delicious aroma of your cooking spread across the garden as the smoke rises from an open fire. Outdoor cooking is the perfect way to enjoy the outdoors with friends and family. Especially in...
read more