Delicious and classic pasta belongs to the perfect carbonara. These wonderful organic pasta penne are perfect for any pasta dish – warm as cold. Turn the pasta in one of our pesto's and serve it as a cold pasta salad with your favourite vegetables and with meat.
Durum wheat & red lentils
Make your pasta dishes extra decorative and exciting by use of our colourful pasta of Semolina durum wheat. Our new pasta variant is made with red lentils which is why it has the beautiful red colour – and it has a lovely taste. Use the red pasta in a fresh and colourful pasta salad or provide the classic Bolognese with a new and extra touch. 
Tips… We recommend a sprinkle of parmesan cheese on the top of the dish and a fresh-baked piece of bread on the side.
Get some green elements into everyday life with our spinach pasta which has the most wonderful taste and colour. The tagliatelle pasta consists of long, thin ribbons and are perfect for a classic Bolognese. The green colour of the pasta will provide the table with an extra decorative touch and can be used in both a classic pasta dish and in cold pasta salads. Serve it in an elegant way and let the lovely taste and colour carry the dish.
For everyday life and special occasions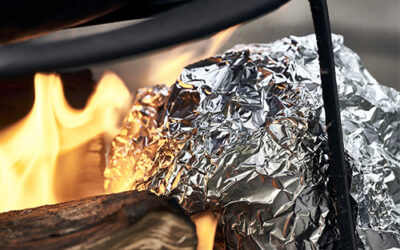 Let the delicious aroma of your cooking spread across the garden as the smoke rises from an open fire. Outdoor cooking is the perfect way to enjoy the outdoors with friends and family. Especially in...
read more