Ready-to-use tomato sauce
Create the most wonderful pasta dishes by use of your favourite pasta and sauce from Nicolas Vahé. The new wonderful tomato sauces guarantee the perfect taste experience and are ready-to-use as they are. Combine the taste experiences as you want and add one of our delicate sauces to provide the dish with the finishing touches. Read more here where we will tell you more about our new tomato sauce.
Ricotta cheese and sweet basil
Try to create an authentic Italian dish with this wonderful tomato sauce inspired by the Italian kitchen with the taste of sweet basil and fermented ricotta cheese that provide the sauce with a delicious, creamy texture. You only need to warm up the tomato sauce in a pot – it will taste fantastic together with your favourite pasta.
This wonderful Italian tomato sauce will provide you with a new taste experience due to its twist of black olives and capers. Warm up the sauce in a pot and add your favourite pasta and voila – a delicious and tasteful pasta dish is served. 
Tip… We recommend serving the dishes with grated parmesan cheese and some olive oil. In this way, you will create a taste experience out of the ordinary.
Easy solutions with great tastes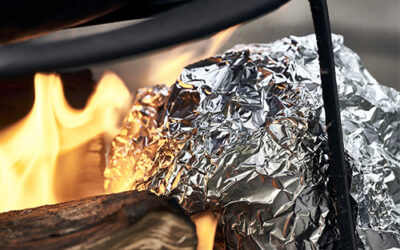 Let the delicious aroma of your cooking spread across the garden as the smoke rises from an open fire. Outdoor cooking is the perfect way to enjoy the outdoors with friends and family. Especially in...
read more