Delicious quality ingredients
Why spend hours cooking in the kitchen, when you can make tasty gourmet treats in no time?
Our products are made from the finest ingredients and top quality is given. We always strive to create surprising taste experiences and combine ingredients in ways you would not dream of or find anywhere else.
We want to inspire and surprise you and show you that great food does not have to be complicated.
Want to get to know more about Nicolas Vahé? Explore here.
Even the simplest of dishes are elevated with just a few tweaks. Add our new avocado oil or old genoa pesto to the mix.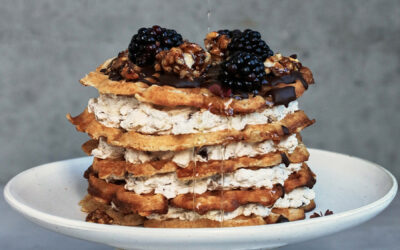 Makes: 1 cake for 6-8 people Prep time: 120 minutes Ingredients 1 bag of Nicolas Vahé Waffle & Pancake Mix 50 g melted butter 50 g Nicolas Vahé Olive Oil / Walnut 3 eggs 300 ml milk 125 g...
read more
More than just great food
Quality is a core ingredient
Every ingredient is carefully chosen among the best suppliers to give you products with focus on high quality, exquisite taste experiences and admirable design.
Because great food does not necessarily require tons of time. Just the right ingredients, tools and great company.
Browse through the collection and see for yourself.
Did you know that Nicolas Vahé started with jams?
2021 marks the 10-year anniversary for Nicolas Vahé. Today, we make quite a few more products than the few jams we began with back then. 
10 years on we still make delicious jam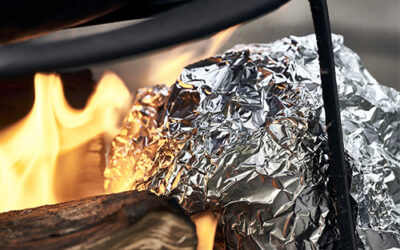 Let the delicious aroma of your cooking spread across the garden as the smoke rises from an open fire. Outdoor cooking is the perfect way to enjoy the outdoors with friends and family. Especially in...
read more
At Nicolas Vahé, we have a great selection of beverages that are perfect for warm days. Beverages that work great on their own and as part of delicious drinks. Read on to learn more about our...
read more
Making everyday home cooking easy – with simple recipes, seasonal ingredients and lots of flavour. Share your own tasty moments with #nicolasvahe